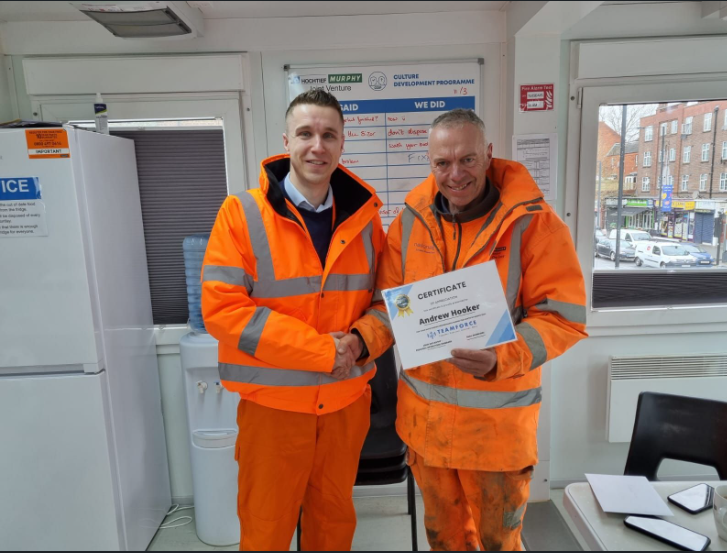 ​We would like to say a huge congratulations to Andy Hooker for receiving our Operative of the Month award.
Andy received this award for his outstanding performance during the month of March 2022. John McCarthy (Resource Operations Manager) met with Andy this morning to present him with his certificate/award.
Andy is working as a 360 Machine Operator on London Power Tunnels 2 (LPT2) for our valued clients Murphy/Hochtief (HMJV).